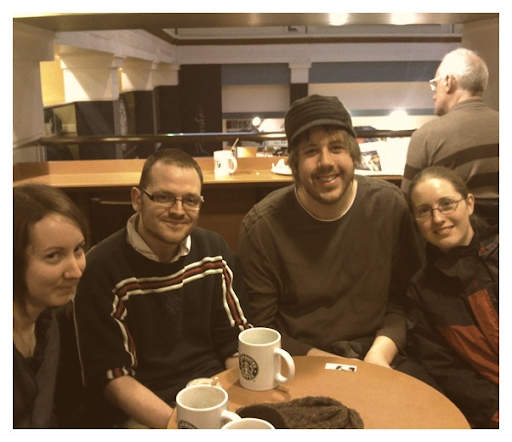 (left-to-right) Laura aka
@takebrokenme
, Jay aka
@jaythomas21
, Justin and Joy
I had the real privilege to grab some time with Laura, Jay and Justin for the
something beautiful podcast
. We had a blether about their approach to life, God and their respective ministries in Prestwick (Laura) and Glasgow (Jay & Justin).
I was impressed with their approach... very incarnational... leaders that came alongside rather than talking down... being with their kids... helping them and in turn being helped... two way interaction... changing lives whilst their lives are being changed.
They give me hope for the future!
The audio will be out sometime in the next few weeks.
Picture posted with
LifeCast
... words came later.