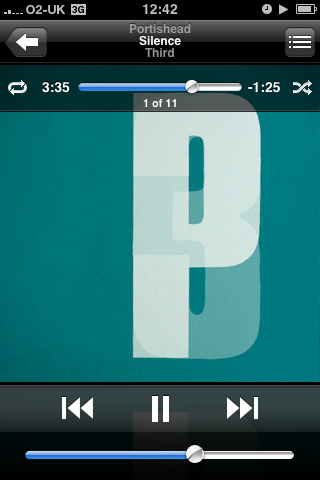 I picked up Portishead's latest album ::
Third
:: yesterday and it has instantly grabbed me. It is sonically dense... with a deepness about it that demands your attention. Its not as sample orientated and that's a blessing... this isn't a rehashing of
Dummy
but something new and intriguing. The standout track for me, so far, is the opener ::
Silence
:: which builds with a hypnotic rhythm and a density of sound that is surprising for a "commercial" release.
I'm not sure if it is the album of the year... but I believe it is in the running. Well worth checking out.
Picture posted with
LifeCast
> comments added later...