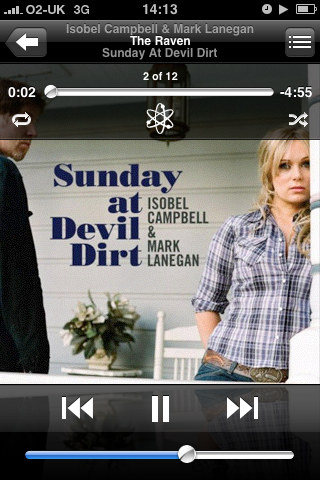 I picked up this album at my local library and I have to say I am loving it.
Mark Lanegan
has an awesome bass voice... dark and brooding... reminiscent of the Man in Black in his latter years.
Isobel Campbell
has a contrasting sweetness and light about her voice. Chalk and cheese that just works so well... with their tales of life and love. Theirs is a intriguing and beguiling form of Americana. One that works for me.
Well worth checking out.
Picture posted with
LifeCast
... thoughts added later.