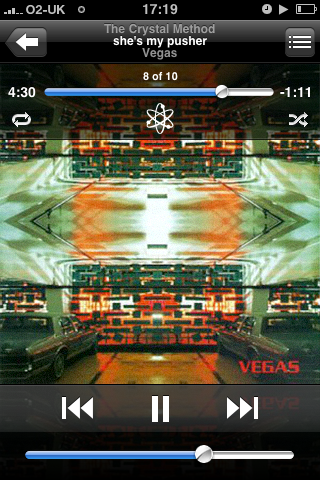 I cycled round Strathclyde Park this afternoon. The weather was terrible... with the wind and rain whipping into me... at one point I was pedaling to stay still and was nearly tipped over more than once.
But it was worth it to get the Park to myself... and to get some time out to listen to
The Crystal Method
and their timeless album
Vegas
. Nothing beats this album for pure euphoric uplift. It has a constancy about it... it is consistently upbeat and energetic. Perfect for 4.7 miles on a bike on a ghastly October afternoon. Check it out.
Picture posted with
LifeCast
... thoughts added later.