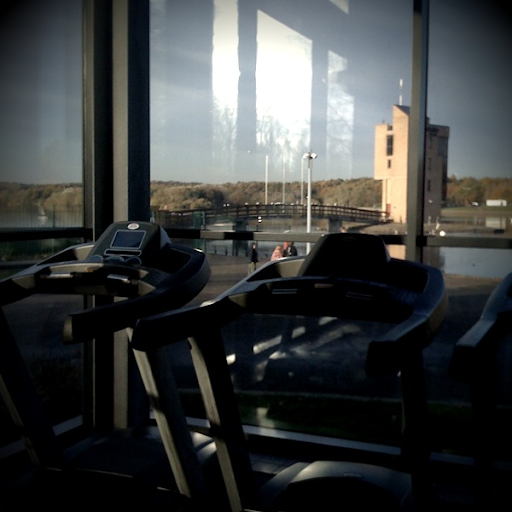 I'm taking this fitness/diet/low fat/low GI nonsense to the next level and tomorrow I am joining
this gym
- owned by
the National Rowing Academy
and situated on the banks of Strathclyde Park's Loch.
Facilities are fab... with an emphasis (naturally) on rowing. The even have a state-of-the-art rowing tank next to the gym which was in use when I went for a visit this afternoon. Pretty awesome to see in action.
Thing is... its pretty reasonably priced at £28.50 per month... and doesn't feel like a gym. It has a whole wall of glass giving natural light and, more importantly, something to look at while exercising. It isn't that busy either (so I am told)... and is only 5 mins (in the car) or 10 mins (on bike) from the house... so it looks like its ideal for a fatboy like me :-)
I'll let you know how I get on at my induction tomorrow. If you live in the area... please feel free to join me.
Picture posted with
LifeCast
... thoughts added later.