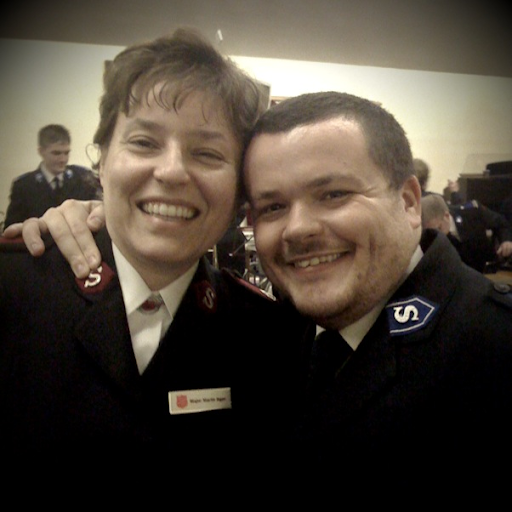 It was a real pleasure to spend time with
Marta
and Shirley (below... on the right) from the Gainsborough Corps of the Salvation Army. Marta and her with
John
have become good "online" friends of late and it was sweet to put a face to a name.
I love the concept of "billets" - putting up members of a visiting Salvation Army Band / Songsters (Choir) or quest. Its like
couchsurfing
except you tend to give your guests your bed instead of your sofa. It gives you an opportunity to meet likeminded yet different people... people you may not have known before (like Shirley) or folk you knew online (like Marta).
Hospitality is something I love... and something Olly is extremely good at. My diet has been blown this weekend, unfortunately... albeit... its been pretty low fat... or at least I have been.
So yeah... it was a pleasure to meet Marta... and hope to meet John soon. Here's to putting faces to names.
It was also a pleasure to meet Shirley... and wish her well in her life in Gainsborough.
Top picture posted with
LifeCast
... the other photo and the words were added later...